Event Overview: The Mecum Challenge - Houston

On Friday, April 13, Discovery Education, Velocity, and Xfinity partnered with Mecum Auctions to launch The Mecum Challenge, an interactive field trip designed to boost student's interest in STEM education from behind the auction block.

Using Houston as the inaugural city for the challenge, a group of students were selected from the Houston Independent School District to participate in a 12-question scavenger hunt through a live Mecum auto auction.

Kicking off the challenge was Velocity host Dana "The Deal Maker" Mecum, who spoke to students about the business of auctions, the distinctive appeal of Mecum cars, and the importance of STEM education. A live production crew filmed the students during the hunt, which was late packaged in an on-air feature asking others to take The Mecum Challenge online.


Velocity On-Air Feature

The following on-air feature aired on Velocity on Saturday, April 14th following The Mecum Challenge at Houston's Reliant Center.

Photos From the Day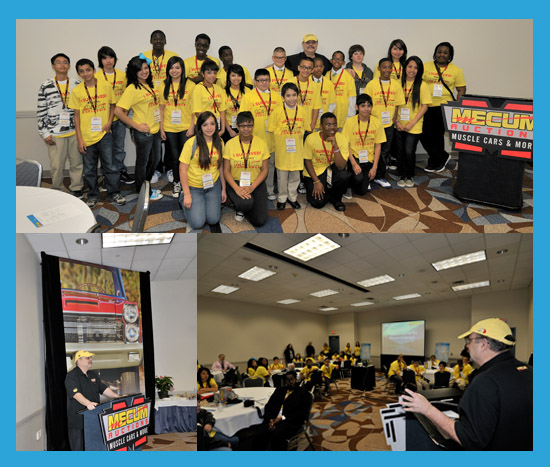 Students Share Their Big Takeaways