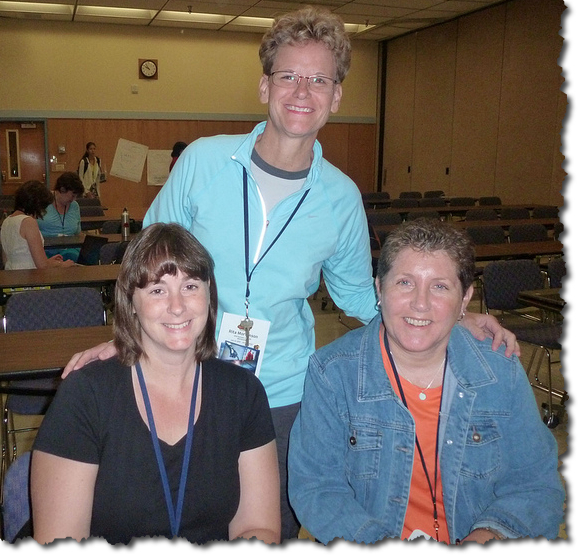 The DEN community is full of talent. Every STAR has his/her own special talents, skills, and passion for utilizing digital content across the curriculum. We want to continue to provide opportunities for STARs to share their knowledge with the community so we began the DEN Guru program.
DEN Gurus are STAR Discovery Educators who possess expertise in one or more pedagogical topics (e.g., Differentiated Instruction, Project Based Learning, etc.), have demonstrated their expertise through a variety of professional experiences, and advocate for the meaningful integration of Discovery Education digital content across their area(s) of expertise.
DEN Gurus will be promoted throughout the community as thought leaders in the educational field and have the opportunity to share their expertise in a variety of ways.
DEN Gurus will:
be featured as regular contributors to the Global DEN blog

present their own featured DEN webinar

represent the DEN at a major educational conference during the year (registration and travel expenses covered by the DEN) or choose a guaranteed spot at the D

EN Summer Institute (travel expenses covered by the DEN)

How do I apply?
Through a competitive application process we accept up to five DEN Gurus each May. Applicants must be STAR Discovery Educators and agree to fulfill all requirements associated with formal recognition as a DEN Guru.

DEN Gurus are frequently called upon to share their expertise during virtual conferences, monthly webinars, pre-conference events, and the DEN Summer Institute. We want to know about your areas of expertise and presentation experience. The application will ask you to provide information about your experience, your motivation, and will also require you to submit a proposed session topic and description that demonstrates your expertise and incorporates Discovery Education.
Apply today!

Timeline
Application window opens – February 7
Application deadline – March 7
Finalists Announced – March 15
DEN Guru Finalist Presentations – April 15-18
DEN Gurus Announced – May 23 at the DENny Awards

Questions
If you have any questions about the DEN Guru program please refer to the DEN Guru FAQ document and/or contact Porter Palmer at porter_palmer@discovery.com.