Saturday, October 20, 2012 — 9 AM to 4 PM ET
New Tech makes for even bigger Treats!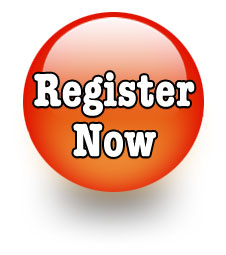 To celebrate the Discovery Educator Network's (DEN) 10th Virtual Conference, we've made some exciting shifts to the event. For the first time, every session will be broadcast LIVE, so attendees will be able to see the presenter's that are sharing, along with their presentaitons. We've also added more of... well, everything! More sessions, more Face 2 Face (F2F) events, and most of all, more opportunities for you to get involved!

The DEN Fall Virtual Conference is a free professional development event for educators to learn about the most effective ways to integrate digital media into their instructional practices. It is a unique amongst conferences because it is blended environment. The sessions will be broadcast online, but you can attend either from your own home or at one of the many Face 2 Face (F2F)events around North America. By attending an event in your area, you get that buzz that can only be experience by attending with others face to face.

There are plenty of ways to get involved!
Cost
: Free
Who can attend
: Educators of all subjects and grade levels!
Date/Time
: October 20th, 2012 9am-4pm ET
9:00am Richard Byrne 10 Common Challenges We All Face
Regardless of the content we teach and the age of our students, there are challenges that are common to all of us. In this upbeat presentation, I outline those challenges and share the best resources and strategies for tackling them. Some of hte challenges I'll tackle in this presentation include building relationships with stakeholders, internet filtering policies, and creating engaging projects for all learners.

10:00am
11:00am
12:00pm Dan Rothstein The Simplest and Most Powerful Learning Technology: Teach Students to Ask Their Own Questions
The skill of question formulation is a foundational skill that makes all learning possible across all disciplines, levels and ages. Educators have long understood the importance of questions and receive some training in how to craft questions to stimulate student thinking. But, how do we teach this sophisticated skill to our students?

1:00pm
2:00pm

3:00pm Dennis Grice Finding Your Spark
William Butler Yeats said, "Education is not the filling of a pail, but the lighting of a fire." A good teacher can be the saprk that lights a fire in their students. Learn about technology and web tools and discover how to find that spark and fan it into a fire that can spread to your students as well as your fellow teachers.
To get register for the event, or to get more information about F2F events, hosting an event, presenting or the schedule,
visit the main conference page
http://lanyrd.com/2012/denvirtcon/