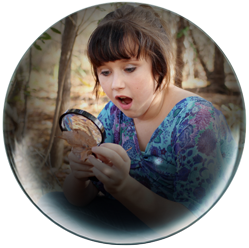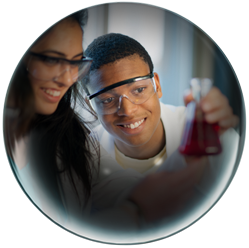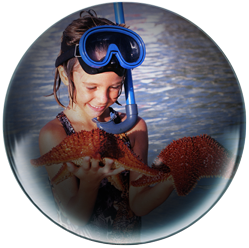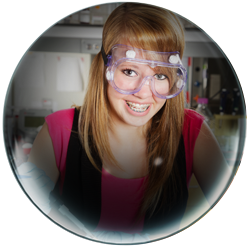 But first, they must embrace science, technology, engineering and math (STEM) to build the skills that will serve as their tool set for the future. For that to happen, we must work together to ignite their curiosity and get them excited about STEM in their everyday lives.

So we ask you to join us in connecting the dots between learning and life. Together, we can ignite the spark in students around the clock and around the world.


While after-school learning and summer programs provide rich opportunities to keep students inspired beyond the classroom, we know that unequal access to these programs can contribute to disparities in student achievement.

As part of our commitment to STEM education for all students, we are excited to announce the launch of the Discovery Education STEM Camp - a dynamic series of standards-aligned curricula available at no cost to schools, districts, non-profit organizations, and parents for use as part of summer camps, after-school STEM programs or wherever support is needed.

STEM Camp combines hands-on labs, engineering challenges, digital investigations, and more - all designed to immerse kids in the grand challenges of science set forth by the National Academy of Engineering.



David C. Taylor
Middle School Robotics and STEM Teacher
Charlotte-Mecklenburg Schools in Charlotte, NC
Discovery Brings STEM Curriculum, Professional Development to Girls Inc. Program
Discovery Education has partnered with the non-profit organization Girls Inc. to provide STEM curriculum resources and professional development to students, mentors, and teachers who participate in the Girls Inc. network, which serves about 136,000 primary and secondary students through affiliates located around North America.
Read the coverage.
Discovering New Skills and New Careers
Discovery Communications is once again top of mind for many as the global media company celebrates Discovery Channel's 26th Shark Week. But for the hundreds of interns hired as part of the White House Youth Jobs+ initiative, the debut of Shark Week is a bittersweet moment as it also means the conclusion of their internship experience.
Read the coverage.
National Urban League and Discovery Education Announce Partnership to Raise Awareness Around Benefits of Digital Learning Tools
SILVER SPRING, Md. [August 27, 2013] – Today the National Urban League and Discovery Education announced a new partnership to bridge the digital divide by transforming urban education and preparing students to be college, career and citizenship ready.
Read the press release.
Summer School Programs Become Crucial To Beat 'Learning Loss'
Reading lists. Science camps. Portfolio development. The to-do list for kids and teachers sound remarkably alike. Schools are on the hook to improve student performance on high-stakes tests, administrators are eyeing more science and technology instruction, and parents are demanding more for their children.
Read the coverage.
Discovery Familia Joins Corporate Educational Initiative as Part of its Back-to-School Programming
Discovery Familia heads back to school with the Matemonstruos, a group of very special creatures on the mission to get kids interested in math at an early age.
Read the coverage.

STEM is science, technology, engineering, and math. This is why STEM is important.

Discovery En Espanol launches their 3rd Annual "Descubre Tu Talento", highlighting and promoting job skills for US Hispanics. This year, the focus is on STEM careers with tips, resources and video testimonials.
SCI2 is our new online 24/7 TV network featuring the most awesome science videos from the web and live streaming cameras from NASA, city cams and more!


Additional STEM resources to engage and excite.

Lumosity brings fun brain games to schools with LEAP - free membership for teachers who want to improve their student'sability to think and learn.