Sunday, July 14 - Friday, July 19, 2013

DENSI PreCon for LC Members July 12-13


University of Vermont, Burlington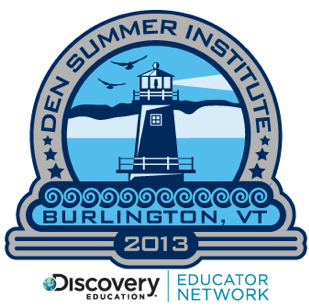 The Discovery Educator Network Summer Institute 2013 is a week-long residential style professional development opportunity for STAR Discovery Educators focused on professional development and networking.

It is free to attend, but does have a competitive application process. Those accepted are responsible for travel costs to and from the institute, but once there we take care of the rest.

The week will feature special guests who will help to frame and challenge our thinking. We will also have many opportunities for our STARs to engage in conversations with each other as well as the Discovery Education team. There will also be time for attendees to participate in professional development sessions around topics that they would like to explore in greater depth.


We will be broadcasting several presentations from DENSI. Tune in below.


#DENSI2013 Schedule
Join us virtually!

Session schedule coming soon.